Chemical Solution Volume Concentration Weight Calculator
The Chemical Solution Volume Concentration Weight Calculator to find the Molecular weight of Chemical Formula
When you Click the Periodic Table of the Elements above, there will display chemical equation, then click it, it will get the Molecular Weight. Enter two of the weight concentration and solution volume, will get the last variable result.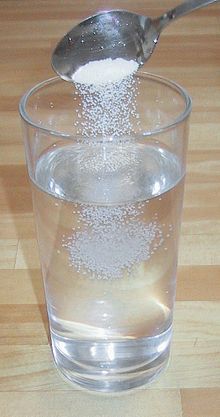 Making a saline water solution. The salt is the solute and the water the solvent.
Thinkcalculator.com provides you helpful and handy calculator resources.